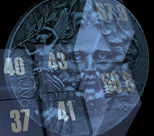 Your Benefits
Unique partnership
Rose International offers their clients a unique partnership which is best described with the following keywords:
Flexibility and creativity
Your budget is our budget
Our success is your success
Your ideas are as good as ours
Our standards are your guarantee
No promises which cannot be fulfilled

Shared risk
A true partnership would not be possible without also sharing the financial risk of the operation. Rose International is your partner also in that sense. No fixed fees.
Pre-financing funds
Rose International pre-finances the operation until the moment when exhibitor fees come into the bank. From that moment onwards, pre-financing funds for the congress are made available.
Co-operation and commitment are at the base of our mutual success.