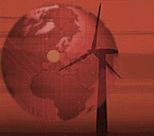 The company
High quality trade exhibitions, all over the world
Rose International concentrates on organising high-quality trade exhibitions for international congresses, large and small and all over the world. Our specialised knowledge and expertise lead to successful exhibitions and a clear added value to the congresses. An important foundation for the success is the high quality level of service offered to exhibitors.
Shared financial responsibility
We believe in our product and its quality. That's why we are prepared to accept risks and to share the financial responsibility of the exhibitions we organise. We are also convinced that shared responsibility leads to optimum co-operation and a better end product.
Our clients
Our clients can be found in the international scientific world, but also in a wide variety of other fields. Many of them have worked with us for a considerable period of time.
Conference management
After 5 years of exclusive dedication to exhibition management, Rose International has recently opened its conference management department, focusing on an extended service to and a structural relationship with its clients. By learning and developing together with the client, better meetings will be staged each time. No re-inventing of the wheel, on the contrary, gained experience is applied the next year, if not the next day.
Sponsor acquisition
As a natural extension of its contacts with the industry, Rose International includes sponsor acquisition in its services.
Focus on centralisation
Rose International focuses on centralisation of the management of congress and exhibition activities of international organisations, assisting in developing new strategies in order to operate successfully in the competitive and rapidly changing markets. Management of the secretariat of an association can be part of the service package.